Финансовые программы
Прикладные программы
Библиотеки и инструменты
XSQLite - visualisator DB SQLite.
The program facilitates operation on creation and modification of a structure DB SQLite. The program is written on the tcl/tk language, with use of libraries tclsqlite and TkTable.
Availablis functions:
Creation (in graphics view) structure DB
Creation and deleting of objects DB (tables, indexes, views, triggers)
Manipulations (update, delete, insert) by data in the tables.
For want of first start, the program reads data from sqlite_master table, for obtaining the information about the tables DB. Then, the user independently places on the screen of the table and draws links between them.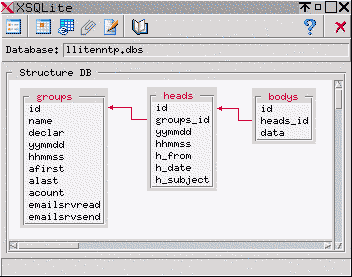 The query to DB are entered in the WindowEditor, for the consequent execution.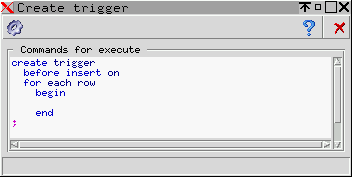 The operation with data of the tables, is executed in the window TableView.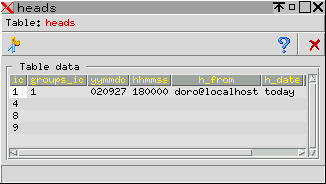 The structure DB is convenient be for looking through and for editing in the WindowObjects.